I'm Tiffany, the gal behind the lens and wearing the apron. I'm on a mission to help you feel confident in the kitchen with simple, incredibly flavorful dishes that have been featured on Good Housekeeping, Country Living, Today, People, and more. I focus on creating recipes that are quick and easy to make.. I'm thrilled you're here, now let's get cooking!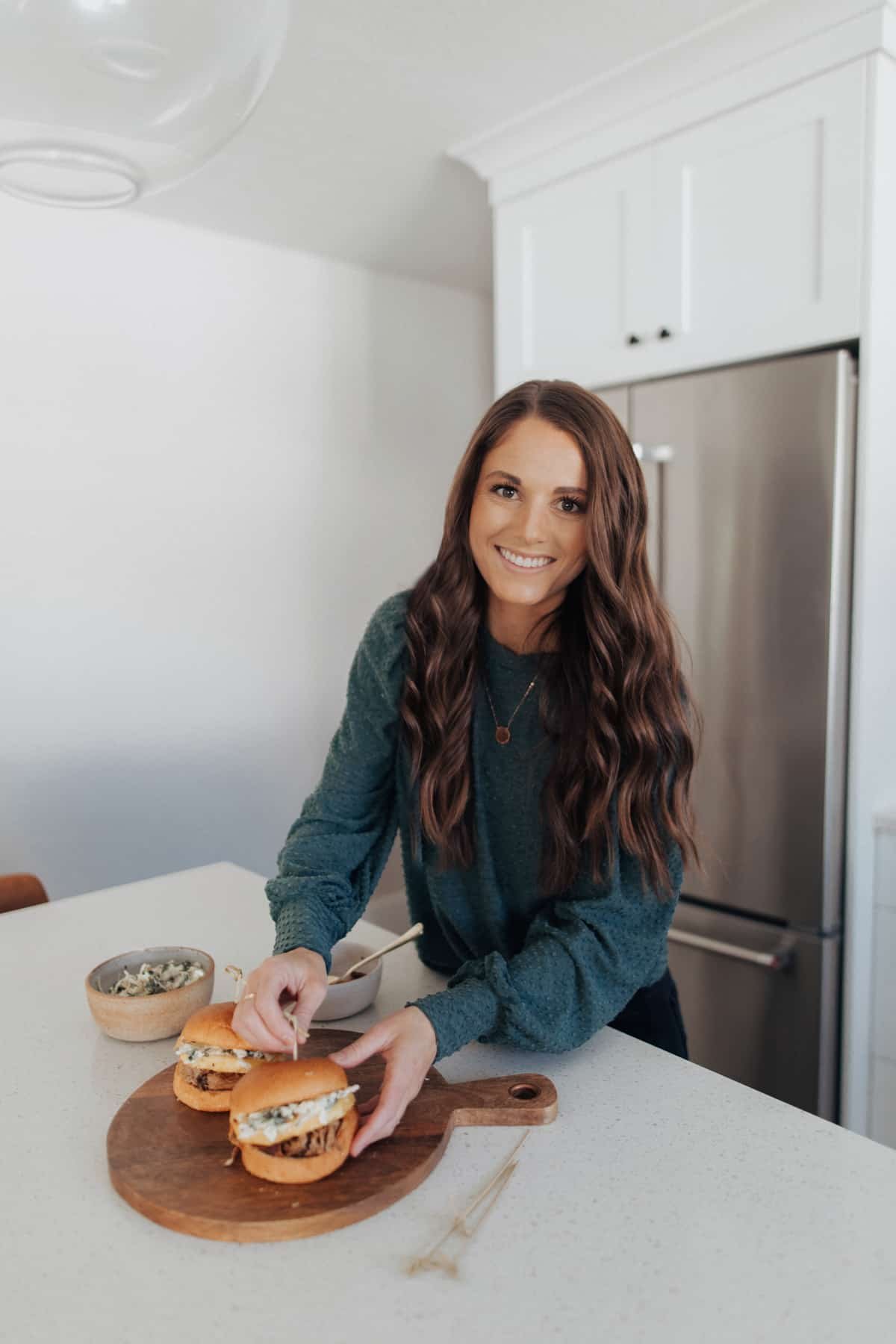 My Story
I've had a love of good food for as long as I can remember, but I didn't always have much of an interest in cooking it myself. In my college and early married years I began experimenting in the kitchen. Almost instantly I discovered not only a love of cooking, but a passion for up-leveling ordinary dishes into something truly memorable by making simple ingredient swaps and utilizing easy, but powerful cooking techniques to infuse as much flavor as possible into each and every meal. Insert my longtime hobby of photography and it was a perfect combination – a food blog was meant to be.
I began Creme de la Crumb in 2013 while I was still attending college and preparing for nursing school when I started CDLC. I soon found that creating and sharing food with people around the world through this blog truly fulfilled my desire to care for and connect with others in a way I had never before considered. This blog has grown faster and larger than I would have imagined and has allowed me opportunities to travel and experience other cuisines and cooking methods, as well as meet people from around the world. I am so grateful for these experiences and how they have helped shape the past, present, and future of CDLC and the recipes I continually create and share with you.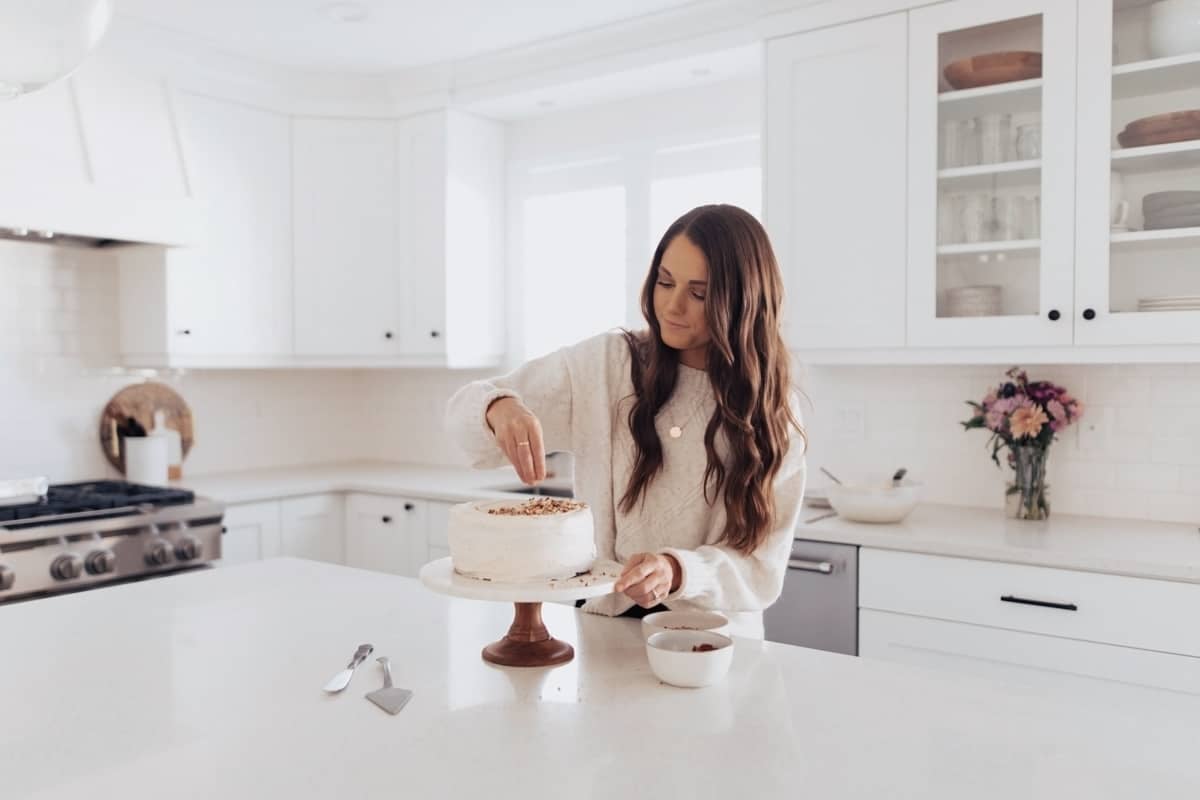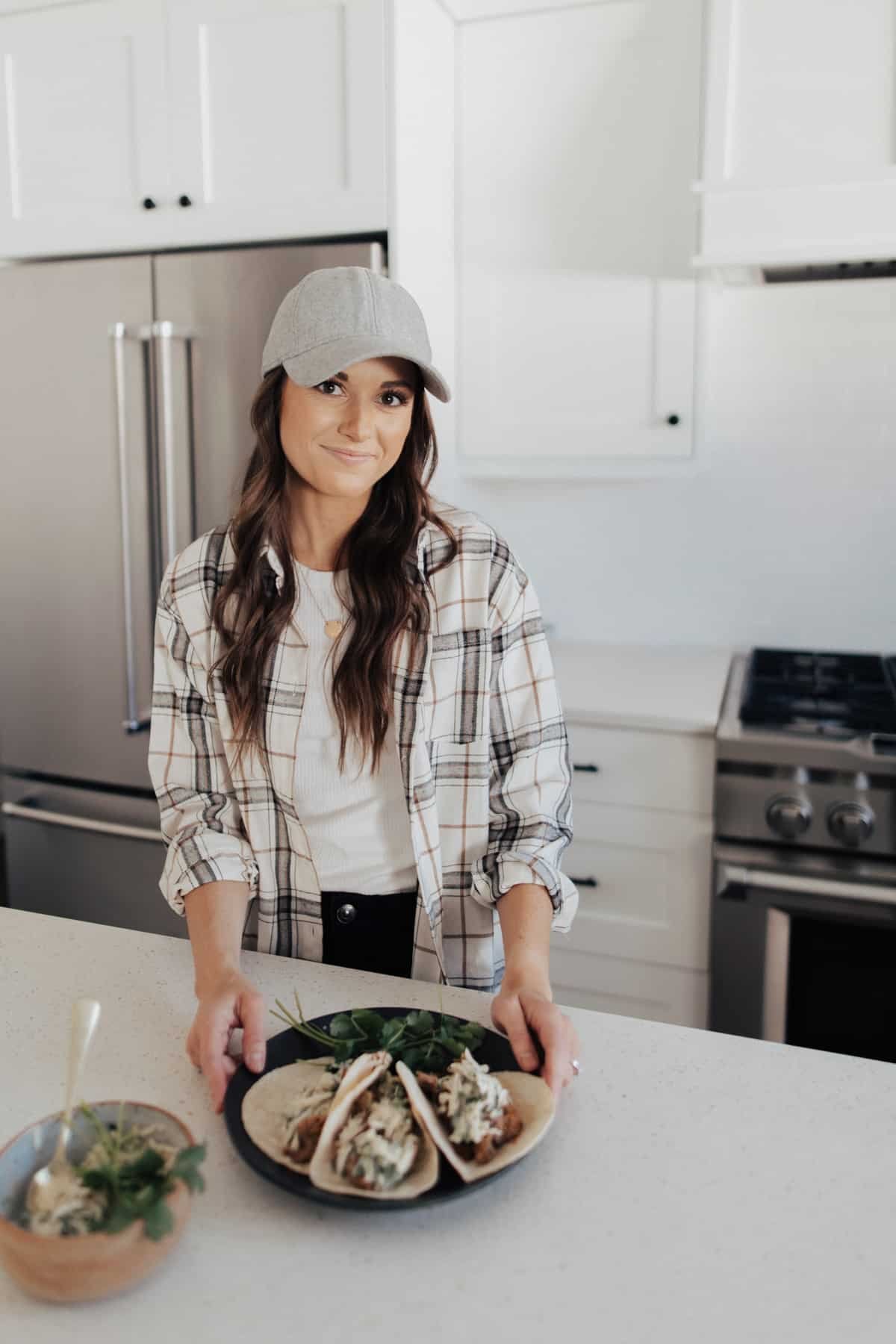 FAQs
Do you have a cookbook?
I have waited for the perfect publisher opportunity and the timing to be just right and I'm excited to say this is finally in the works! I'll send out announcements first to my email list, sign up here! 
How often do you publish new recipes?
Depends on the season and what other projects I am working on but typically I share about two new recipes each week. 
Are you married? Do you have kids?
My husband and I were married in 2012, one year before I began CDLC, and he has been my chief taste-tester and biggest fan since day one. We have three kids: boy-girl twins who steal the show everywhere they go, and a little girl who has all of us wrapped around her tiny finger. My kids help me in the kitchen with recipe development and tasting (of course), and even assist with some of the photography from time to time. Keep an eye out for little hands in some of my favorite photos!

Where did you learn to cook? 
I am a self-taught cook and learned primarily through reading cookbooks and lots of good ol' fashioned trial and error. I'd estimate I have cooked more than 1500 different dishes – that's a lot of cooking!
What ingredients should I buy if I am just starting out?
Spices! So much of the flavor in any dish comes from quality spices and in my opinion, so many recipes are bland or lacking in flavor depth because they aren't adequately spiced. Get yourself some pink himalayan salt (or sea salt), a pepper grinder for freshly cracked black pepper, a jar of Herbs de Provence (my favorite, more flavorful swap for "Italian seasoning"), and some must-have basics like chili powder, garlic powder, and ground cumin.
What is your favorite kitchen tool or gadget?
This is such a difficult question because I feel that each tool has such a great purpose, but I really love my Instant Pot and my Staub cast iron skillet! I also am a huge fan of a powdered sugar shaker (so simple but I just love it) and Cuisinart 7-cup food processor. 
What is your go-to meal for guests? 
It really depends on the occasion, but I would say my most used recipe when we have company is my Tuscan Sausage Pasta because it has the most incredible flavor and is easy to double for a larger group, plus you just add a side salad and garlic bread and you've got a complete meal. If the weather is good I like to grill steaks and serve them with homemade chimichurri sauce or mushroom sauce. 
Do you have any kid-friendly meals?
Absolutely! I have three little kids and although I would love to say they have such a cultured palate because I'm a food blogger, the truth is that they are predictable kids and prefer chicken nuggets and pizza to everything else, ha. A few of my go-to's for picky eaters are this Sheet Pan Sausage and Veggies (my kids basically think they're eating hot dogs), Creamy Sausage Pasta, and these Baked Chicken Meatballs that can be served so many different ways.